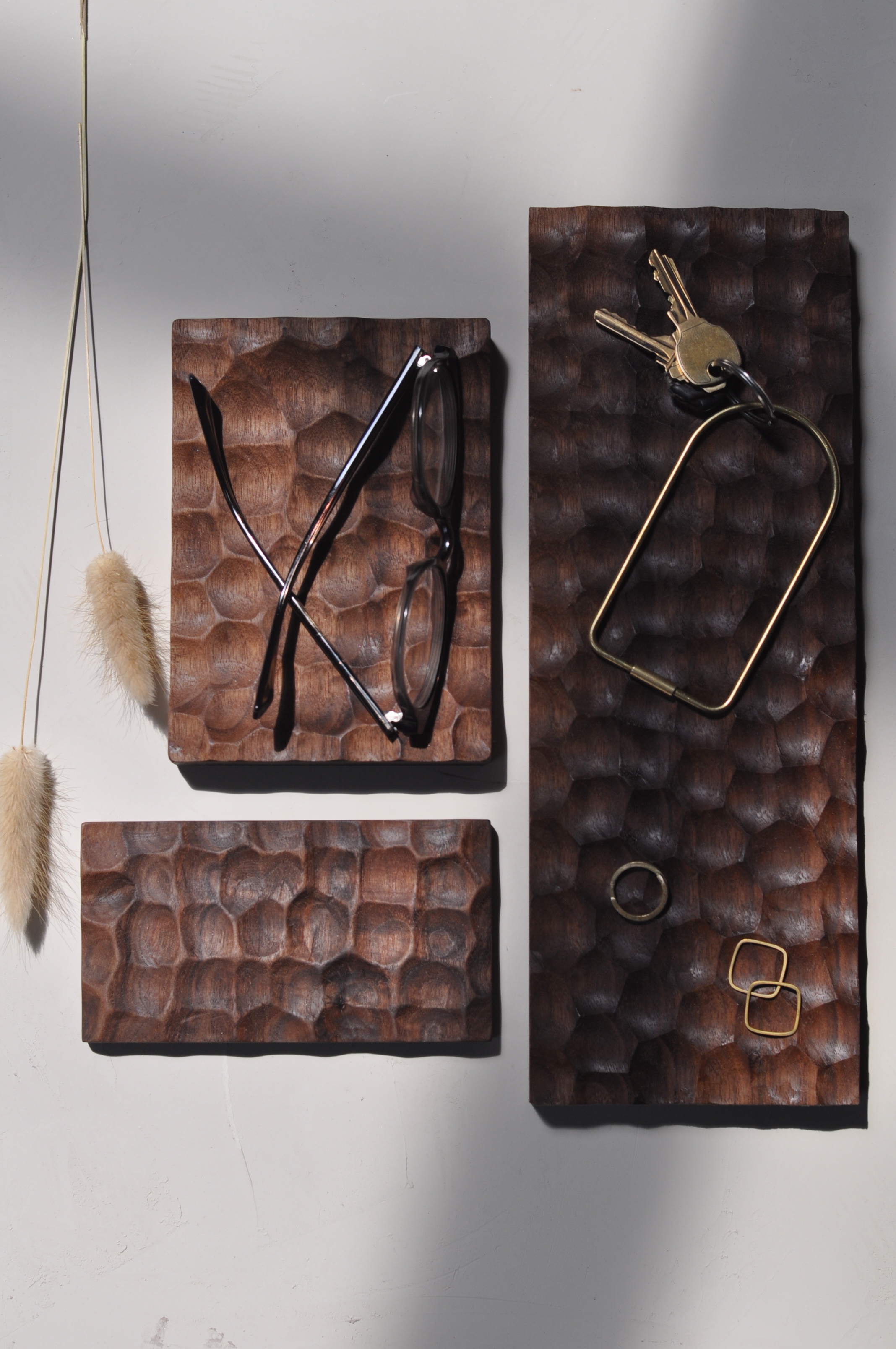 Holden
This item is handmade to order, please allow 1-2 weeks for shipment.
Wood Species Walnut
Finish Hand polished smooth then soaked in our own unique blend of food safe mineral oil and organic bees wax. No stains or dyes are used in creating this piece.
Size
Small 5.5" x 3" x .65"
Medium 6" x 4.25" x 1" *
Large 12" x 4.25" x 1"
*Please note the Medium has a slight curve
__
Use Me To store keys, jewelry, glasses or anything that needs a handcrafted touch.
__
Care For Me
Hand wash & dry. Don't Soak. The dishwasher is my enemy.
With use I may get dry. Refresh me with any wood oil or butter regularly and I will last a lifetime.
Love the idea but not the color? No problem! Holden is also available in additional wood species including Maple, Birch, Poplar and Cherry as a custom order. Please allow 2-4 weeks for custom orders.
All our pieces are handmade in the Arts District of Los Angeles and each will naturally vary slightly in color and grain pattern.
For custom orders or questions regarding this piece, please email orders@badneighbor.co